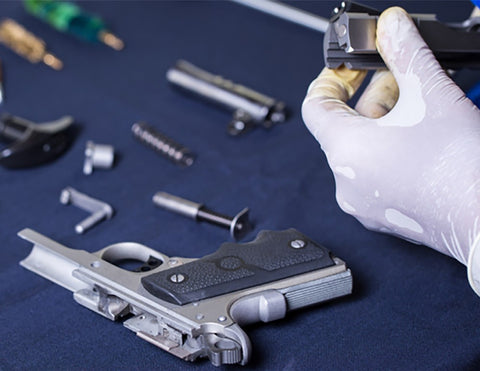 Do you love to go on an adventure? What do you bring with you if rain happens? Shelters and tents are a strong way to protect yourself during a visit to someplace. Tents might not protect you effectively if they don't have a special mechanism for rain. You need some apparatus that could easily protect you from rainwater and avoid sick conditions that are common in such cases. Here is a poncho empowering you all in one solution for your adventure. In this article, we will highlight poncho, buyers guide, and relevant FAQs.
Why should you purchase a poncho?
What do you carry to protect yourself from rain? On a rainy day, rainwater might cause fever. So, to protect yourself from rainwater, you need a poncho. Here are some major benefits of a poncho during your adventure.
Protects you from the rainwater and serve as a waterproof surface.
Offers water collection features to store some water when water resources have not been left.
Delivers you assistance as a ground tarp and rain tarp.
Can be an alternative for bandages when there are no bandages for your injury.
Survival Poncho - Emergency Uses:
Survival poncho is helpful in different aspects of life. Especially in emergency cases, you have to wear it to keep the minimal effects of heavy rain or wind. Let's have a look at what it can provide us during emergency cases.
Water Proof shelter:
Stuck in heavy rain? No need to worry about if you have your poncho around. Usually, people go outside and heavy rain happens. They don't have things to keep themselves protected. Due to the rain, they might get sick the next or even the same day. Poncho is a waterproof shelter to help the adventurers during their campaigns.
Just a string and poncho are enough to create a perfect tent that can keep the water away. If you wear it, rainwater will not affect you.
Stretcher:
If someone is injured during the adventure, you need a solution to carry him to the hospital. It becomes difficult to carry him on your shoulders. So, like the ambulance or hospital service, you need a stretcher for this purpose. Survival poncho works as a stretcher for you as well. You just need some strings and a poncho to make the stretcher within the minutes.
Water container:
Previously, we talked about the waterproof uses of the poncho. But, surprisingly, it can function as a water container for you. You can hold the corners of the poncho and convert it into water containers. Fill it with the water from the lake during the journey and transport it to your destination.
Rainwater collector:
Run out of water resources on a rainy day? Need some water for multiple purposes? If yes, you can easily collect it if you have your poncho along with you. On the journey through some areas, it happens with multiple people and needs to be resolved. If you don't have a water container or something like that, it becomes difficult to collect water.
Poncho can help you in this regard as well. Just fix the poncho in the place and let the raindrops fall on it and collect.
Ground Tarp:
Especially during a rainy day, the ground is wet with rainwater. If you sleep on the ground, you will also get wet and take time to dry your clothes. Not a big problem if you have a poncho along with you.
As it is waterproof, it can not be wet in any case. You can spread it like a sheet or mat on the ground and sleep peacefully. Apart from that, your bags or other things will never get wet in such a case.
Cold compress:
During the fever or body temperature increase, people keep cold clothes on their body especially on the forehead to relieve the fever. Such a way is very helpful to reduce the symptoms of fever and provides an awesome way to get your healthy life back. If some of your friends get sick or injured during the adventure, you can convert your poncho to a cold compress by collecting the cold water or ice and compressing it against the poncho. Keeping it on the swollen parts will help you lessen the swelling.
Waterproof wound bandage:
Injury is common while going on the way to the jungle or some other parts as a part of the adventure. Climbing and other similar activities can wound you. So, to stop the bleeding, you must have bandages in your bag. If no bandages are accessible at that time, you can cut some parts of your rain poncho and tie it to the wound. It will stop bleeding and help you as a medical aid.
Rain tarp:
When you don't have a tent for your luggage on a rainy day, the poncho can help you a lot. Most people carry their tents along with themselves to help find the way if rain occurs. If their bags contain more inventory, it becomes difficult to keep the luggage and sleep in the same tent. For this purpose, you can try the poncho as a rain tarp.
Carry Bag:
If you have some extra inventory such as food or other materials, you can't carry a bag every time. As you keep your poncho with yourself, you can try to convert this poncho into a carry bag and place all your items in it.
Survival Poncho Buyers Guide:
Here are some factors you need to keep in mind before purchasing your survival poncho.
Size and Weight:
Survival poncho is something you need to carry along with yourself. So, determining the weight and size is essential. Try to purchase the poncho that fits your required size and contains less weight. A lightweight poncho will be helpful to transport to other locations when going on an adventure.
Color:
Color is another factor that must be kept in mind while purchasing your poncho. It must be suitable for your needs and match with your other inventory. If most of your inventory is black, try to purchase a black color. However, it depends on you to choose which color.
Construction:
Among the several things to keep in mind, constructing material is more important than others. If you realize the quality of materials efficiently, you can choose the best one for you. Usually, nylon or polyester constitute a high-quality poncho and let it work for a long time. A water-resistant layer of polyurethane is also present in the poncho to keep yourself away from rain.
Disposable or Long Lasting:
Some poncho can be discarded after some use. That's not a suitable deal because no one wants to invest in purchasing the poncho again and again. For this purpose, prefer the long-lasting poncho to the disposable. It will be useful for your business for years.
Water Resistance:
The ultimate goal of the poncho is to protect you from rainwater or heavy wind. If it is not water-resistant, it is no longer useful for you. So, before purchasing the poncho, make sure it has water-resistant and perfect for the above-mentioned emergency uses.
Terra Hiker Waterproof Rain Poncho :
Terra Hiker Waterproof Rain Poncho is perfect for recreational activities when someone goes outside. With waterproof features, it can protect you from rainwater. Up to 60 liters of backpacks can be accommodated into this piece. Here are some of the key features of Terra Hiker Waterproof Rain Poncho.
3 in 1 for multiple purposes such as picnic, fishing mat, outdoor recreational activities, and tent.
3 layered thickened eyelets to make it more durable and effective for protection from rainwater.
Made up of high-quality materials to work for longer periods.
Pros:
Water-Resistant to keep rainwater away
Up to 60L backpacks accommodation
3 layers thickened to be more effective
Serves multiple functions
Cons:
May be large for some users.
No cover case is available
Arcturus Rain Ponchos for Adults:
Arcturus Rain Ponchos for Adults is suitable for adventures and hikers with multiple benefits. You can convert it into a tarp, tent, emergency shelter, and other possible things. Here are some of the key features of this item that could help you.
Contains steel grommets in all corners for better tie-down.
Long enough to protect you from rainwater and use as a part of shelter from water during your adventure.
Procures two layers of waterproof polyurethane that can keep the water away in the best possible way.
Pros:
Serves for multiple uses
Lightweight and compact to carry easily
2 layers of polyurethane
8-inch backpack present
Cons:
Maybe large for some short people
Soviet Russian Army WWII Raincoat Poncho:
Soviet Russian Army WWII Raincoat Poncho is a fully working poncho that protects you from the rainwater. On both ends, it has eyelets to convert it into the shape of the tent or tarp. Here are some of its key features that could be helpful while purchasing this article.
With its unique design, you can transform it into a decent-sized tent.
Made with high-quality materials.
Reliable and durable to be used for longer periods.
Pros:
Unique design with awesome shape
Brass eyelets at the edges
Cotton made
Durable for longer periods
Cons:
Maybe heavier for some users
Not full waterproof
Fire Force #8740 Nylon Poncho Military Style Rain Poncho:
For emergency purposes, Fire Force #8740 Nylon Poncho Military Style Rain Poncho is designed and valuable for it. With eyelets and sets of snap, you have the best possible solution for the raincoats.
3 sets of solid brass snaps to fold it properly and store it at the safe site.
4 eyelets at the corners with 2 in the center, you have all that you need to create a tent at the adventurous place.
Durable and water-resistant for complete protection.
Pros:
Multifunctional
Lightweight and compact with easy transport
6 eyelets for tarp setup
Rip resistant nylon manufactured
Cons:
GLORY FIRE Poncho Tactical Ripstop Raincoat:
GLORY FIRE Poncho Tactical Ripstop Raincoat is a 100% waterproof product with multiple functionality. You can convert it into tents, tarps, and use it for emergency purposes. Breathable soft shells make it easy to breathe while wearing this poncho. Here are salient characteristics of this tool. 
Softshell fabric available in the poncho increases the air permeability but decreases the water permeability.
Has features to be converted into the tent within no time.
Hooks and loops make it possible to fold this article and put it on the front pocket without any hurdles.
Pros:
100% waterproof
Can be folded and put into the front pocket consuming less space.
Becomes a tent or shelter whenever you adjust it
Extremely durable to use for longer periods
Cons:
Snaps may cause problems in emergencies.
Frequently Asked Questions:
What is a rain poncho?
Poncho is not a fashion piece available in the market. Instead, people carry it during their adventures to keep the rainwater or heavy winds away from them. So, the poncho can serve as a raincoat.
Do I need a poncho?
If you like adventure, the poncho is something you must purchase. Before purchasing a poncho, have a look at multiple factors discussed above.
Is ripstop poncho breathable?
Yes, it is breathable with waterproof features. You can use it for several years without any problems.
Is polyester comfortable?
To some extent, polyester is comfortable. Many users have reported sweating or humidity sometimes during the usage of survival poncho.
How to build a shelter with a poncho?
To build the shelter with the help of a poncho, you must have rope. You can tie the ropes to the end of the poncho and make it a waterproof shelter.
Can I use a poncho for water collection?
Yes, poncho is suitable for water collection purposes as well. You can fold the edges and convert the poncho into a water container.
Conclusion:
Still thinking about what poncho should you choose? People don't know exact material and things useful for them unless they use them. The top poncho listed above is the best one available in the market to serve survival purposes. Let me increase your ease to choose the best poncho. Go through the features, advantages, and disadvantages of each poncho and match it with your requirements. If any of the above poncho seems to fit your needs, it can the right option to go with. If you like two or more, you can compare their features and choose the right one.
 Past topics:
11 Ways You Can Use Your Poncho for Survival-Be Prepared